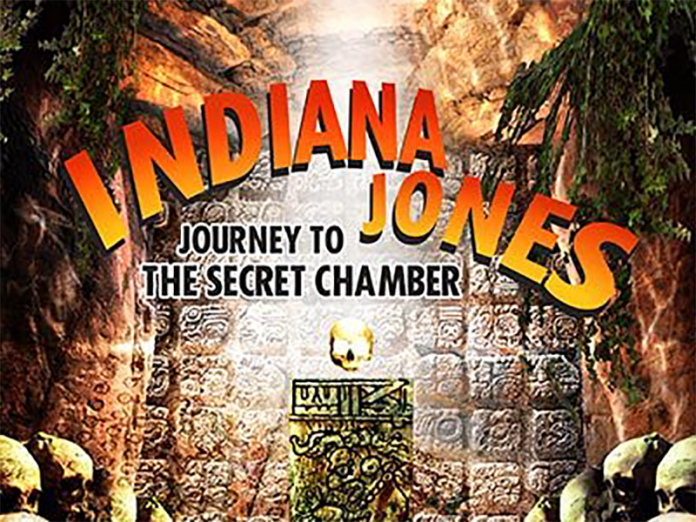 This was the final room we played when we had a full day escaping @ Break the Code + in One Utama, and as the saying goes, good things come to those who wait…  this room is by far, in my name and honor of the cowardly solver of the group, this is ONE OF THE BEST rooms we've played. period. If you've come here to check out whether it's worth playing, then you've got your answer: Yes~ it's worth it~ so call your gang, drive to One Utama, and escape now~! If you wanna find out why, read on.
The backstory is about us being adventurers set in a Indiana Jones theme era and our main objective is to venture into a mysterious cave and retrieve an ancient treasure. The whole room is nicely done with props and settings nicely tie in to the theme, however, it could be slightly more polished. The puzzles are alright, not overly difficult and does match the theme.
The main thing that sets this apart from the other escape rooms are how 2 puzzles are designed. It's structured in a way that you need 2 elements for the team to solve: teamwork and retries.
When i say teamwork, i really mean the need of 4 person to work together to solve the puzzle, for example, there's a puzzle where there's 8 buttons that would light up randomly and needs to be simultaneously pressed when it lights up. This would offer a change to groups where there's alpha gamer who solves everything..
As for the element of retries, the same 2 puzzles are designed differently that it offers a similar experience when we play games: We know what the objective is, and we try and try until we succeed. Although this is a general element across other games, but it's a rare mechanism in escape games, hence we had lots of fun trying to succeed.
With that 2 elements, what we got when we finally manage to solve it is the feeling of satisfaction similar to winning a boss battle in RPG games.
On top of that, since its Indiana Jones theme, you would imagine it would be cool that there's traps somewhere.. and they deliver~! There's a room with walls closing in just like those in the movies~!
The whole wall is made out of foam, so although it is intimidating at first, but after a few tight squeeze, it's actually fun and we spend quite a while here to play and forgot we need to continue to escape 😀 (We even had a few pictures taken, with permission of the staff because it was soo. much. fun.)
This room could really cater for different groups out there, be it beginners looking for something to wow, or the casual looking for rooms out of the norm, and even for the experienced looking for challenging puzzles to solve.
We would really wanna see more of this kind of rooms out there. It's also the only room that I felt I would want to play again with a different group. We even hope that they would come out with a speed run version so we could challenge it. In short, I'm giving this room: A MUST PLAY~
Featured image taken from Break The Code +.