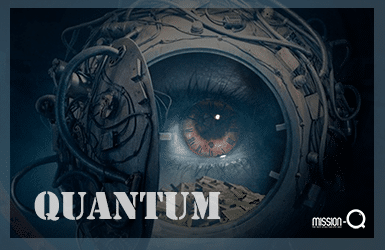 SS15 outlet no longer in operation.
I only have one word to describe Mission Q's new room, Quantum. It was about a little over a month old when we played.
"Awesome! Cool!" ok, that's two words.
I will say nothing more about Quantum because I don't want to spoil it for you. I say more, I might spilled some spoilers, I say less, it won't give the room justice. So, I'll say nothing. I'll let you explore it yourself and you make your own conclusion. Sometimes, not knowing has it's best rewards.
I would like to end my entry here however, our lady boss Rosie Ring made us write a minimum of 300 words per post.
So, I'll leave you with a tip. Take in everything you see (and what you might don't see) in the room, read through everything, stay around and feel… (it might hit some soft spot in your heart). It is NOT a room where you want to rush through breaking codes and solving puzzles at the fastest record of time. You'll miss the cool part of Quantum.
Disclaimer (read this with 2X speed and in a terms & conditions voice): Tips given has nothing to do with solving puzzles, breaking codes or finding clues. It's meant for you to "feel" what Quantum has to offer.
I must say Mission Q has always been my favourite, it will always have a special place in my heart. Each room was very well thought of. The themes, the feel, the props, the set up… everything. I can never find any fault with any of the rooms. I can almost feel the passion and the thoughts of it's creators. The efforts they put into creating such rooms can be appreciated almost like an art itself.
Kudos to Yee Ket and team for the cool rooms. You've made my days as an escape room gamer awesome.
If you who read this, agrees with me about Quantum being awesome cool, give us a shout out!
ok, I'm about 20 words short… oh wait, I'm not anymore. Yeay!
Edit: ok, lady boss does not agree with me about saying nothing and says to write a more detailed review when room is a little older and when more people has played the room so we'll spoil the experience for less people. 🙁
[polldaddy poll=8451543]
Featured image taken from Mission-Q's website. Seriously, go play Quantum!