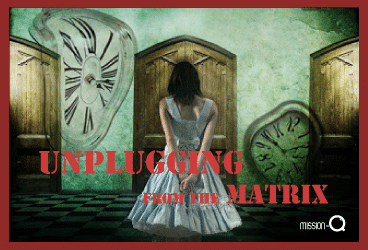 SS15 outlet no longer in operation.
The Matrix is undoubtedly one of my favourite escape games. Mission-Q certainly has some of the best game designers in Malaysia. Upon knowing that Mission-Q will be closing down the room from their FB page (see below), I know I will have to write up this room quickly.
Doors. This room is dominated by doors. Which is the right door that will lead us out? Mission-Q's rooms usually do not come with a very engaging story line. However, the intriguing theme and interesting game mechanics all make up for a very solid and enjoyable escape game experience. Like all the other Mission-Q's rooms, The Matrix consist a very good balance of physical obstacles and logic puzzles which will cater for escapists of all stripes and sorts. I personally loved the first puzzle most, rarely encountered in escape games and requires some keen observations of the entire atmosphere before one picks up the clue. Another plus on Mission-Q's rooms is that they are not designed to punish gamers with meaningless distractions or riddle solutions appearing to be 100x leaps of logic. There is rarely any searching required for this room, which is another signature of Mission-Q's games. Players can definitely be certain that they are on the right track and feel a sense of progression as they unravel the puzzles one by one. The physical aspects (summon the brawn in your party) required to unlock some puzzles were quite fun, too! The only minus I could think of about this game, would probably be that the space may be a little small to fit 5 to 6 players (there were 5 of us when we played), but that is due to the design of the set and did not affect the quality of gameplay at all.
Seriously, go play the room before they close it! On the brighter side, we are glad that soon there will be a new room from the excellent game designers from Mission-Q!
Awesomeness: 4/5
Puzzle difficulty: 3/5
Props/set: 4/5
Production quality: 4/5
Search amount: 0/5
Physical activity: 3/5
[polldaddy poll=8234584]
Image taken from Mission-Q's website. Visit to find out more and go play the Matrix room before they close it next month!